There are so many things to do in Montepulciano – you can really experience la dolce vita in this cute hilltop town
I love Italy: the language, the culture, the scenery, the wine, the food … I just can't get enough. Italy is the only place I've visited where I feel a tug of emotion and nostalgia as I prepare to return home. Most places I feel satisfied to visit once; with Italy, my love affair only grows deeper with each adventure.
Montepulciano is located about 3 hours north of Rome in the Province of Siena in Tuscany. Montepulciano is a gorgeous hilltop town surrounded by the idyllic rolling green hills of the Tuscan countryside.
If you're planning a trip to Tuscany and are looking for an authentic Italian experience, this cute town is perfect for you. There aren't a ton of things to do in Montepulciano, but that's part of the appeal: you really get to savor Italian culture here.
If you're looking to find out what to do in Montepulciano, this complete guide will tell you where to stay, what to see, and where to eat & drink to really experience la dolce vita.
Please note: this post may contain affiliate links. What that means is, if you click on a link and make a purchase, I may make a commission at no additional cost to you. For more information, please see my Affiliate Disclosure.
Location of Montepulciano, Italy
As mentioned above, Montepulciano is located about 3 hours north of Rome in the Province of Siena. It's close to Rome, Siena, Pisa, Florence, the Chianti region, and Umbria, so it's in a great location for exploring more of Italy. The map below makes it look a lot more spread out than it is, but you can use the direction feature to see for yourself!
Where to Stay in Montepulciano
I visited Montepulciano in order to study Italian at Il Sasso, an Italian language school for foreigners. I absolutely adored my time at Il Sasso. If you're looking to learn Italian in Italy, I can't recommend it enough. These classes served as my anchor in Montepulciano because I wanted to be walking distance from the school.
I was also looking for free (and easy!) parking, a relatively unobstructed view of the Italian countryside, and at least a fridge for storing leftovers, cheese, and wine. And, of course, I didn't want to spend a fortune.
I ended up picking the Villa Paola just outside the city walls which was a fantastic selection. Antonella, the host, greeted me as I pulled up and helped me with my bags and showed me to the parking lot. She was very helpful and responsive, and the property had everything on my wish list.
My only complaint… man, it was a trek to get to the Via Gracciano nel Corso, or "the Corso." This is the main street that connects most of the sites in Montepulciano. Although I was only 0.4 miles from Il Sasso (yes, I tracked it!), there was something like a 200 ft elevation gain door-to-door. Despite being unseasonably chilly I would still end up sweaty by time I reached my destination. I don't recommend Montepulciano for the mobility impaired.
One of my classmates lamented that she booked an apartment on the Corso because it was loud. She liked the convenience but wanted some separation from the hustle and bustle. Keep that in mind when you're booking: sometimes I felt too far away, sometimes she felt too close to the action. Luckily Montepulciano is small enough that getting some space from the hustle doesn't put you too far away from the action.
If you're only staying in Montepulciano a night or two, I would recommend booking on or near the Corso. If you're using Montepulciano to explore other parts of Italy, it is probably worthwhile to pick a location like I had (with easy access to parking and roadways).
(Are you planning to drive in Italy? Don't go without reading these tips!)
I really enjoyed my AirBnB overall. If you're planning a trip, it's worth a shot checking out their listings. If you use my link, you can get a pretty large discount on your first booking! Link is here.
What to Do in Montepulciano, Italy – The Heart of Tuscany
There aren't a ton of things to do in Montepulciano, but that's a lot of the appeal. Montepulciano isn't really a touristy city. It's a city where you go to experience Italy, experience Tuscany, and savor the culture. Most of what Montepulciano offers is wonderful place to eat and drink – which is really exactly what you should be doing in Italy!
It's definitely possible to spend only one day in Montepulciano, but if you do that, you'll really just be seeing the sites instead of experiencing the city. The sites are nice, but Montepulciano is wonderful for the culture and energy it exudes.
My travel philosophy has evolved to be less about "doing things on a checklist" and more about really savoring the moment. Montepulciano is a place to linger, to take in the culture around you. That being said, there are a few sites that you must visit in between your meals and wine.
Il Corso – the main artery of Montepulciano
Start on the Corso, the main street mentioned above. This is the main artery of Montepulciano and connects you to all the sites and sounds of the city. I would say to walk slowly, but that's going to be a given… trust me, it's steep.
Walk to Piazza Grande
Meander towards Piazza Grande and il Duomo. This is the main square of Montepulciano and here you will find the Cattedrale di Santa Maria Assunta and a large tower that you can climb.
If you have a strong stomach and a morbid curiosity, the Torture Museum is just off the piazza. I've visited torture museums in other parts of Europe and none have been as gruesome as this one. I think this museum uses more descriptive language when describing the torture instruments… I had to step out after a bit and get some fresh air.
Visit Fortezza di Montepulciano
Continue towards the south side of Montepulciano towards the Fortezza di Montepulciano. It served as the fortress during the disputes between Siena and Florence but currently serves as a place for classes, temporary exhibits, and the Consorzio Del Vino Nobile di Montepulciano. They regulate the local wine and allow for tastings! Check out the garden as you leave.
Meander down towards some of the cantinas and check out the countryside. Absolutely stunning!
Look up at the Bellringer
When you've gotten your fill, circle back to the Corso. As you head down the hill, look up at the clock tower. The bell ringer is a character you don't want to miss – linger over some gelato so you can catch him ringing at the top of the hour.
Honestly, those are the only sites that you must see in Montepulciano. Montepulciano isn't a touristic city. Visit this city if you're looking to spend some time living as the Italians do. The real attraction of Montepulciano is the wonderful food, drink, people, and pace of life.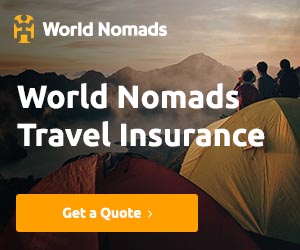 Where to Eat in Montepulciano, Italy
Caffe Poliziano
The restaurant I frequented most was the Caffe Poliziano, located on the Corso just up the hill from Il Sasso. Caffe Poliziano has pastries, coffee, Italian meals (including pasta!), desserts, gelato, and a full bar – so it's great for whatever you may be craving. The best part: Caffe Poliziano has an absolutely outstanding terrace that you MUST see when you visit Montepulciano.
The extra charge for sit-down service is worth it to enjoy this view with your cappuccino. There's an art to ordering coffee in Italy, so brush up before you go.
My first meal was a cheese plate with olive oil and Tuscan bread. Fair warning – tuscan bread is kind of blah. Traditional Tuscan bread is made without salt, so I wasn't a big fan of it.
I returned another night and had pici al cacio e pepe (pici pasta with cheese and pepper). Pici is the traditional noodle of the Province of Siena and is a hand-rolled noodle, similar to fat spaghetti. Delicious! And the Vino Rosso di Montepulciano was the cherry on top.
Ristorante Cittino (Ristorante Camere) – an authentic Italian experience
If you're looking for a real Italian experience, you need to check out the Ristorante Cittino, labeled with a large sign that says "Ristorante Camere", which literally means "Restaurant Rooms". This is also located on the Corso.
I visited with my classmates from Il Sasso after our first day of classes and it was wonderful. None of the employees spoke any English, the grandmother of the family greeted us while her daughter waited on us, children sat in the back room watching cartoons, and locals filled the room with happy chatter. I ordered some pici dish with breadcrumbs and garlic... it was so good. And, of course, lots of vino!
You know those Italian movies where the family is huge and excited and the table is filled with food? That's what this restaurant felt like. It really felt like love. I was too distracted with the experience to get many better pictures than these.
Cantina Gattavecchi
Il Sasso organized a cooking class at Cantina Gattavecchi and it was absolutely wonderful. Located at the end of the Corso on the southern edge of town, Cantina Gattavechi is both a cantina and a restaurant. Although I didn't dine-in in the traditional sense, the food we prepared was simply delicious. We made some delectable onions, a zucchini-based appetizer, pesto gnocchi, and two beef dishes with decadent sauces and cheese. The cantina was closed to other visitors but the owner's friends and family dined in the dining room with us. They actually ate the food we made, and complimented our table on the wonderful gnocchi we prepared!
If the food we cooked is any indication of what traditional dine-in service is like, I cannot recommend this place enough. Be sure to go to the rooftop deck at sunset – the views from Montepulciano will blow you away.
Pizzeria Linda – the best pizza I've ever had
The students at Il Sasso were mostly retired and many, if not all, were life-long travelers. One couple in particular were from Germany and had been all over the world. Why do I mention this?
Because they thought the pizza they had at Pizzeria Linda was the BEST pizza they EVER had… or, at least, the best pizza they had had since the 1980's.
It's a small, family-run pizzeria with take-away & sit-down service. It's just across the street from Il Sasso on the Corso. Spring for a whole bottle of wine because it's much cheaper than just ordering two glasses. I ordered the Bismarck: a cheese pizza with a fried egg. My mouth waters just thinking of this pizza. I had it at least twice.
Gelato & Coffee
In terms of gelato, I ate at three different gelaterias in Montepulciano. One is just inside the bell tower, one is on the Corso down the street from Caffe Poliziano, and the other is, of course, Caffe Poliziano. All three were delicious. It's a rule in Italy: you have to have gelato (or some other sweet) at least once a day.
In terms of coffee, I frequented Caffe Poliziano and the cafe just across the street from Il Sasso. Although I love Caffe Poliziano, it feels just a bit more touristy than the Bar Enoteca Pizza Delle Erbe. It's a small cafe with two tables outside and two or three tables inside. I can't speak to their afternoon service, but for breakfast they have the best croissant I have ever had. Light, fluffy, buttery, and super flakey – yum. I had at least one cappuccino per day from this cafe.
One morning I ordered orange juice. I watched as the barista selected 4 blood oranges, sliced them, juiced them, and poured the juice into my glass. Delicious. Food here is wonderful: it's one way to experience la dolce vita in Montepulciano.
Where to Drink in Montepulciano, Italy
Wines of Montepulciano
If you're short on time but wondering what to do in Montepulciano, then you absolutely must focus on enjoying the wonderful wine from this town.
Wine is a way of life in Montepulciano. Montepulciano is actually a major wine region, with three primary wines from the region: Rosso di Montepulciano, Nobile di Montepulciano, and Riserva di Montepulciano, listed from youngest to oldest.
Nobile is required to be aged for at least 2 years and Riserva is required to be aged for at least 3 years. Both wines have DOCG status (Denominazione di Origine Controllata e Garantita, or "Denomination of Controlled and Guaranteed Origin"), the highest status for Italian-produced wines.
Some nuance: Montepulciano is both the name of a grape and the name of a wine region. Interestingly enough, no Montepulciano grapes make it into Montepulciano wines. If you see Montepulciano d'Abruzzo, it's from the Abruzzo region made with Montepulciano grapes. Wine from Montepulciano, rather, is primarily made from Sangiovese grapes.
And that's about all I know about wine, other than what I like!
Ok. So, a major wine region – that must mean there are tons of places to drink it, right?
Absolutely! I was wine drunk literally every night in Montepulciano and I never drank at the same place twice. I said it in my post about Umbria: I was not a fan of red wine until I discovered Montefalco Rosso. My love affair with reds has only grown deeper with my experience in Montepulciano.
I only drank at three cantinas, but there are many more around the city.
Cantinas of Montepulciano
I visited Cantina Contucci first. Located just off of Pizza Grande, Cantina Contucci allows for self-tours through the barrels and free tastings. I enjoyed the Rosso and the Nobile, so I bought a bottle of each!
The second cantina I visited was Cantina Crociani. Cantina Crociani is located at the south side of Montepulciano, near at least a few other cantinas. The most interesting thing about cantinas in Montepulciano is that they are below-ground and Crociani puts on a very interesting tour of their barrel rooms. The tasting was the best part, though – I ended up shipping 6 bottles back to the US!
We took the cantina tour in Italian and the tour guide did an excellent job of speaking slowly and enunciating. Even though I'm not very proficient in Italian, I was still able to understand almost all of the tour.
Cantina Gattavecchi is another cantina to check out. Like I mentioned above, we visited Gattavecchi for a cooking class, but they let us drink wine while they set up the kitchen. I can't speak to the quality of their tour because I didn't take it but the wine was excellent!
E Lucevan le Stelle – the coolest bar in Montepulciano
Cantinas are a lot of fun, but they aren't really meant for lingering. This is where finding a good bar can come in handy, and my favorite bar in Montepulciano is E Lucevan le Stelle. Located down the hill from Piazza Grande and up the hill from Caffe Poliziano, E Lucevan le Stelle has arguably the best view of Montepulciano.
My classmates and I met one evening and lingered over wine and aperitifs amongst locals and tourists alike. I enjoyed the "Tour of Montepulciano" – a sampler of 3 wines from the region.
After drinking my 3 (!!) glasses of Montepulciano wine, a classmate recommended the espresso martini. Well, don't mind if I do… this is, after all, la dolce vita.
It was the best martini I've ever had. I know I keep saying "best [thing] I've ever had", but it's so true. Italy's philosophy seems to be of simple excellence, uncomplicated beauty, sprezzatura as the Italians say.
And, when you're finished, don't forget to look over the terrace at the beauty of Tuscany below you.
Wondering what to do in Montepulciano, Italy? Visit this quaint hilltop town to savor the Italian way of life and really enjoy la dolce vita
Montepulciano is not a town you visit for excitement. If you're looking for simple but deep enjoyment, wonderful food, world-renowned wine, and a luxuriously slow pace of life, Montepulciano is the place for you. With wonderful food, world-class wines, and beautiful views, Montepulciano is a great place to unwind and savor life.