The 13 Must-Know Tips for Choosing the Perfect Hostel
I spent 6 weeks backpacking in Europe a few years ago and went into that trip somewhat blind. Sure, I had read all the blogs and had done my trip research, but I didn't really know anyone who had stayed in a hostel. For some reason, Americans tend to be somewhat averse to hotels. It may have something to do with the movie Hostel – a super gory movie that follows some American tourists who get taken from a hostel and brutally tortured.
Don't worry. Hostel life in Europe is nothing like that.
I've stayed at about a dozen hostels in nearly as many cities and have learned a lot when it comes to selecting a good hostel. After having a couple less-than-great experiences, I finally know how to pick a good hostel. Learn from my mistakes – here is the ultimate guide for how to pick a good hostel!
Please note: this post may contain affiliate links. What that means is, if you click on a link and make a purchase, I may make a commission at no additional cost to you. For more information, please see my Affiliate Disclosure.
Who stays in hostels?
Anyone and everyone!
The demographics of any specific hostel depend a lot on what the hostel offers. A party hostel isn't likely to attract families but I've stayed at laid-back hostels that have a whole families staying – including toddlers and infants!
Solo travelers seem to be most common but I've seen groups of people traveling together, as well. Most hostelers seem to be young (20's, and occasionally early 30's) but they're usually pretty welcoming to everyone.
Don't worry if you think you don't "fit" hosteling for some reason. People who hostel are super diverse and tend to be really outgoing and welcoming.
Know your priorities
Before you pick a hostel, you need to know your priorities.
Are you looking to party or get a good night's sleep every night? Is cost your primary concern? Are you looking for a women's-only dorm?
The hostel with the absolute best amenities and location may be a party hostel, but if that's not your jam, then you won't enjoy it – no matter how great the perks are. Be honest with yourself!
Pick a hostel in a great location
For me, the second most important consideration when selecting a hostel is the hotel location. Ideally, you won't be spending much time in the hostel but rather out exploring the destination, so make sure you're situated someplace convenient to the action!
What I recommend is to download CityMaps2Go and add all the activities you're interested in. This app is one of my must-have travel apps because it provides an easy, data-free way to store & access activities you're interested in on a map. This will help you figure out where the heart of the city is and give you an idea of where might be a good place to stay.
When considering a hostel location, I recommend considering:
Proximity to the train station – you will almost certainly arrive or depart by train, and hauling your luggage or backpack too far isn't fun.
Proximity to public transportation – in places like Paris, it is absolutely critical that you be near a Metro line.
Be in a good neighborhood – I accidentally stayed in the Red Light District of Munich once and it was definitely sketchy!
Cost is important, but varies by city
Don't search for a hostel anticipating to find costs to be the same in every location. Paris hostels, for instance, are sometimes 5-10x the price of a hostel in Budapest. Popular destinations and travel times will naturally cost more, so be sure to factor that into your hostel search!
My recommendation is to figure a balance of cost and amenities you like. If you're half an hour away from the city center, you'll be spending a lot of time commuting (and expense!). If you're not sleeping well, you won't have the energy to fully experience the days. If a hostel seems perfect but is a bit more than you wanted to spend, figure out another way to save money – some cheaper groceries or less gelato can make up a lot of the difference.
Figure out what rooms arrangement suits you
There are so many different types of rooms that are available in hostels. 25-person mega rooms, women's only rooms, rooms with ensuite bathrooms, rooms with double or triple bunks, rooms without bunks, rooms in tee-pees, rooms decorated in frilly pink chiffon – if you can dream it, it probably exists.
When I hostel, I opt for either women's-only dorms or privates. These tend to end up costing more money, but for me, sleep is important and it's worth the value.
I've also learned that I super hate bunk beds. If the other person tosses and turns all night or has a significantly different sleep schedule than you, it can totally disrupt your sleep.
I also prefer smaller rooms – think 6 beds or less. More people means more people who might snore, who might return loud and drunk, who might bring back a hookup, who might have a 3am Ryanair flight they need to catch… it's not worth the few euro savings to me!
What other amenities are you interested in?
Hostel amenities really do run the gamut. Some hostels offer kayak tours, others offer group outings to watch live sex shows, and some others have full-blown nightclubs.
The amenities listed below are the most common, but that doesn't mean they are all equal. After trying a dozen or so hostels, these are the things you need to keep in mind when trying to pick a good hostel.
WiFi
I remember checking into a hostel in Munich once and the reception desk had the "Backpacker's Hierarchy of Needs" (similar to Maslow's Hierarchy of Needs). At the top of the pyramid was WiFi.
Hostels know that WiFi is important, so you probably won't find many issues here. If there are, however, I guarantee the reviews will bring it up!
Free breakfast
Not all hostels offer free breakfast, but even when it is offered, I tend to find it a bit lackluster. It's usually cereal, bread, and some cheese.
Because of this, I don't really care if a hostel offers breakfast. Nothing really compares to a fresh croissant in France or a cappuccino in Italy.
Are you a late riser? Then don't worry, either. Breakfast usually has set hours and may not be available when you wake up.
On-site bar
An on-site bar can be awesome or terrible, so do your research!
When I visited Paris for the first time, I was so excited because the bar was in the hostel courtyard. How perfect! Spending evenings in Paris in a lovely courtyard, meeting fellow backpackers, enjoying French wine, and only being steps away to my dorm room.
Except… every room was right off the courtyard, which meant it was impossible to drown out the music until it shut off at 2am. And at 7am, they started setting the courtyard up again.
It was terrible.
But in both Munich and Ghent, the on-site bars were super laid back (think post-work happy hour vibes) with awesome all-day deals for guests. €2 for some fantastic beer? Yes, please!
So check out the pics before you book, and make sure there's some separation between the bar and the rooms.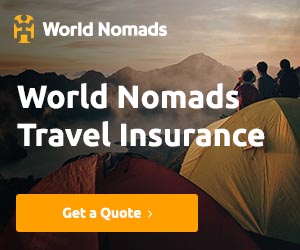 Lockers in the room
Lockers are absolutely a non-negotiable for me. One of my friends was backpacking in Thailand and literally all his stuff got stolen. All of it. Passport, cash, underwear, everything. He had to wear his swimtrunks for days until he could get access to cash to shop.
You won't care about a locker until it's too late, so just go ahead and get the locker.
A place to cook or store food
Most hostels have some kind of kitchen area, but make sure it's more than just one teensy fridge with a baby counter if cooking is important to you.
Some hostels have multiple fridges and full-blown kitchens, which is great if you want to cook legit meals at the hostel. For me, I want at the very least refrigerator space and microwaves for reheating leftovers. A cooktop for making a quick pot of spaghetti is great, too!
If you don't have this, you'll have to eat out literally every meal. That gets expensive, fast!
Bathroom configuration
This may be harder to figure out, but bathrooms in hostels can vary wildly.
Some rooms have ensuites, some have sinks in-room and other facilities down the halls some have separate men's and women's facilities, and some hostels are a free-for-all (yes, meaning everyone uses the same bathroom).
At the end of the day, I never really had an issue with privacy – even in the co-ed bathrooms – but if this is important to you, research before you book.
On-site laundry
On-site laundry isn't critical but it is definitely nice. Be strategic with how you priortize this!
For instance, you're not likely to need laundry at your first stop. After 7 or 10 days, however, your wardrobe may need a refresh. It may be nice to find on-site laundry around that time period.
And a rule of thumb… if you find a place with on-site laundry, take the opportunity to do a load, even if it is a small load. There is nothing better than wearing some truly clean clothes (as opposed to clothes haphazardly washed in the sink).
Group activities & excursions
One of my favorite amenities in a hostel is group activities. I had no idea how much I would appreciate this until I actually got to experience it.
In Amsterdam, for instance, my hostel organized hostel spaghetti dinners, canal cruises, and trips to Casa Rosa. In Salzburg, they played The Sound of Music every few days. My hostel in Budapest organized ruin pub tours & wine spritzer tastings.
I'm bad about planning activities for the evenings, so I extra appreciate these organized events.
How to Book a Hostel
Start at Hostelworld
Hostelworld happens to be my favorite hostel search engine. There are others, but I prefer the interface and filtering functionality of Hostelworld.
Check out TripAdvisor reviews
After you narrow down your choices, check out the map and read through the different hostel options. Find a handful that you like and pop over to TripAdvisor to read more reviews. TripAdvisor reviews seem to be more honest, so I like the mix.
See if it's cheaper to book direct
Once you've narrowed down your choices, look up the hostels and see if you can book direct. I've saved a fair bit of money just going straight to their websites. While you're doing that, pop over to Google and search "[hostel name] coupon code". You'll be surprised at how often that works!
Once you've booked, make a folder in your inbox for this trip and store all booking confirmations there. Trust me, you'll appreciate it!
If you're planning a trip, check out more advice here. COVID got you down? You can still plan a trip in quarantine!
Wondering how to pick a good hostel? It's easy to with these tips!
Scared of squeaky bunkbeds, drunken shenanigans, and sketchy locations ruining your trip?
With these 13 fool-proof trips, you will find the perfect hostel and have an awesome – and inexpensive – adventure.
Do you have any hostel tips to add? Comment below and happy traveling!