Trying to make plans for Walt Disney World but totally lost? Learn more about the parks at Disney World so you can have a magical trip!
When I first planned a trip to Disney World, I knew almost literally nothing about the parks. I was aware that Magic Kingdom had the castle and that EPCOT had good drinks, but that was about the extent of my knowledge. It honestly made planning a trip really intimidating because I had no idea what to expect.
There are 4 main parks at Disney World: Magic Kingdom, Hollywood Studios, Animal Kingdom, and EPCOT. Each one offers a totally unique experience and it can be hard to plan a trip and prioritize if your time or money is limited.
Here you will find out a general overview of each of the main parks along with the pros and cons of the Disney World parks. From here, you can dive deeper into your planning!
Pro tip: don't visit Disney without checking out this ultimate packing guide!
Please note: this post may contain affiliate links. What that means is, if you click on a link and make a purchase, I may make a commission at no additional cost to you. For more information, please see my Affiliate Disclosure.
Magic Kingdom – the quintessential Disney park
If you imagine a Disney park, you probably immediately think of the Magic Kingdom. The Magic Kingdom is the most iconic of the four main Disney World parks with Cinderella's Castle sitting right in the center. The entrance of Magic Kingdom leads directly to Main Street which takes you straight to the castle. From here, the park branches into five additional themed areas, each offering up a totally unique experience.
You can explore Main Street USA, which is filled with shopping, confections, and other sweet treats. Branching off of the castle you'll find Liberty Square, with American-themed attractions like the Haunted Mansion and the Riverboat. Just beyond is Adventureland, where the most popular ride is Pirates of the Caribbean. Further up is Frontierland, which boasts two super popular rides: Splash Mountain and Big Thunder Mountain Railroad.
Doubling back towards the castle, you'll find Fantasyland which has the super-popular Seven Dwarfs Mine Train (seriously the smoothest roller coaster I've ever been on!) and, of course, It's a Small World. And finally, we wrap up Magic Kingdom with Tomorrowland, which has Space Mountain. Each area of Magic Kingdom has thematic food, characters, and attractions so these are like mini-parks within Magic Kingdom.
Pros of Magic Kingdom
Disney Princesses! If you grew up loving the classics like Cinderalla and Snow White, this is the perfect park for you
A good mix of dining, laid-back rides, character experiences, and more thrilling rides
SO much shopping – probably the best shopping of the 4 main Disney parks
A fantastic fireworks show (again, probably the best of the 4 Disney parks)
Cons of Magic Kingdom
Not as many roller coasters, so not ideal for thrill seekers
Hollywood Studios – the park with the most thrilling rides
For some reason, Hollywood Studios sounded least interesting to me when I was researching the different Disney World parks. All I could gather was that it was Hollywood-themed with some Toy Story and Star Wars sprinkled in.
I was wrong, though: Hollywood Studios quickly became my favorite theme park at Disney World.
From excellent rides, live entertainment, and amazing food, there are a ton of reasons why Hollywood Studios is the most popular WDW park.
Pros of Hollywood Studios
BY FAR the best roller coasters in all of Walt Disney World. The list of thrill rides includes Tower of Terror, Rock 'n' Rollercoaster, Slinky Dog Dash, Star Wars: Rise of the Resistance, and Millennium Falcon: Smugglers Run
Excellent live entertainment, including Beauty and the Beast Live on Stage & "For the First Time in Forever: a Frozen Sing-Along"
Probably the best restaurants outside of EPCOT, including the 50's Prime Time Cafe, Oga's Cantina, and Mama Melrose's Ristorante Italiano
Cons of Hollywood Studios
Less kid-friendly, if you're traveling with little ones
Not as "classically Disney"
Animal Kingdom – where you can enjoy a real-life safari!
Animal Kingdom is the largest park in Walt Disney World, clocking in at over 500 acres (basically double the size of any other Disney World park!). Animal Kingdom is pretty unique in that it offers a real-life animal safari on top of the rides and dining options available at the other Disney Parks. Where else can you see giraffes, lions, rhinos, and more up close?
The safari isn't the only big attraction at Animal Kingdom, however: the new "Pandora: the World of Avatar" neighborhood of the park is absolutely amazing, and so are the rides.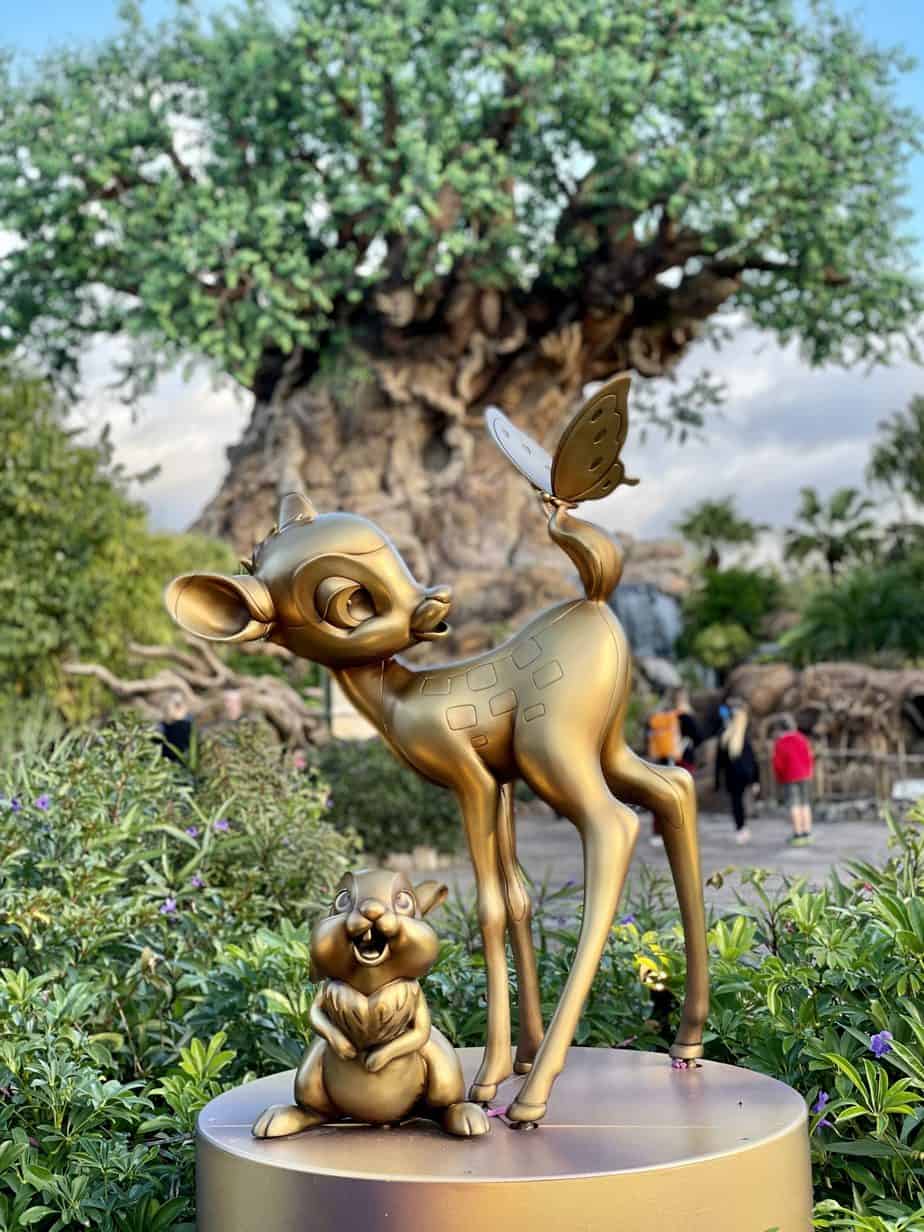 Pros of Animal Kingdom
An absolutely unbelievable safari experience
So much Dole Whip! It's easiest to find Dole Whip at Animal Kingdom
The Lion King live show
Pandora: the World of Avatar and especially Avatar: Flight of Passage
Cons of Animal Kingdom
The park is spread out, so walking from one neighborhood to another can be a long trek
Fewer rides than other Disney parks
EPCOT – a mix of rides & food
EPCOT – aka "Experimental Prototype Community of Tomorrow" – was Walt Disney's vision of a futuristic community. Now it is less a futuristic community and more of a walking tour through different cultures throughout the world. At the "World Showcase", you can find pavilions dedicated to Mexico, Japan, China, Morroco, Britain, and more.
I'll be honest: EPCOT was my least favorite Disney park. The main draw is the food and drinks, and I don't love the idea of paying over $100 just to get access to dining options. I enjoy rides the most, and EPCOT has the fewest ride options.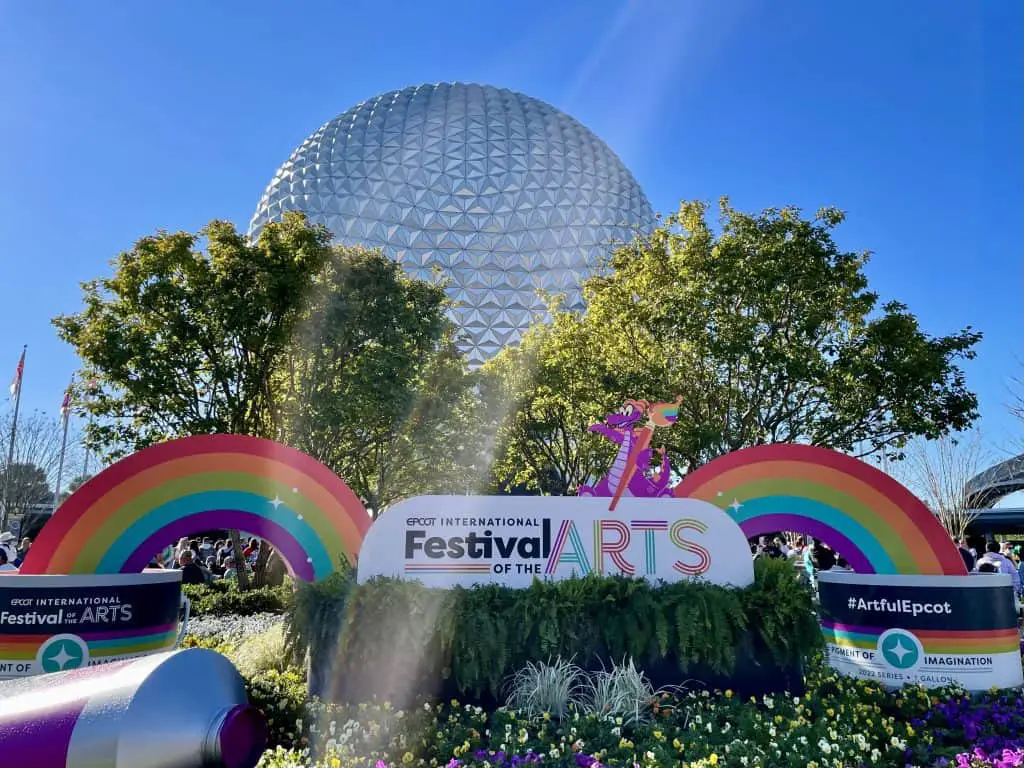 Pros of EPCOT
The best food and drink options. You can "drink around the world" if you like
Test Track and Frozen Ever After are two of the most popular WDW rides, and they're located in EPCOT
The most unique shopping at Disney – each Pavilion offers authentic, country-specific souvenirs!
Cons of EPCOT
The fewest and least thrilling rides
The main draw is eating & drinking, making it an expensive day
May not be super entertaining for kids
Planning a trip to Disney and need to prioritize your days? These are the pros and cons of the 4 main Disney World parks!